Greetings friends!
I hope you're starting to find your way around the new website. If there are any issues you are finding or if there is something we can help you with, please contact us. Yesterday and today I sent out the first newsletter of the blog site. It had some neat news and useful info. Did you miss out on it? No worries, just subscribe to our newsletter. 🙂
Today's blog post is sponsored by Carrie Moore. Do you want to sponsor a blog post and see your name or business here? Sponsor a blog post. 🙂 
In this post I want to share a couple of news articles that caught my eye and a coupon to help save you money.
The first news article that caught my eye was from the Today Show.
A dog survived a tractor accident and ended up winning a $10,000 prize donation to help owners of pets that don't have money for life saving surgeries for their injured furry friend.
Read more about this story here.
The second news article that caught my eye was from People Magazine.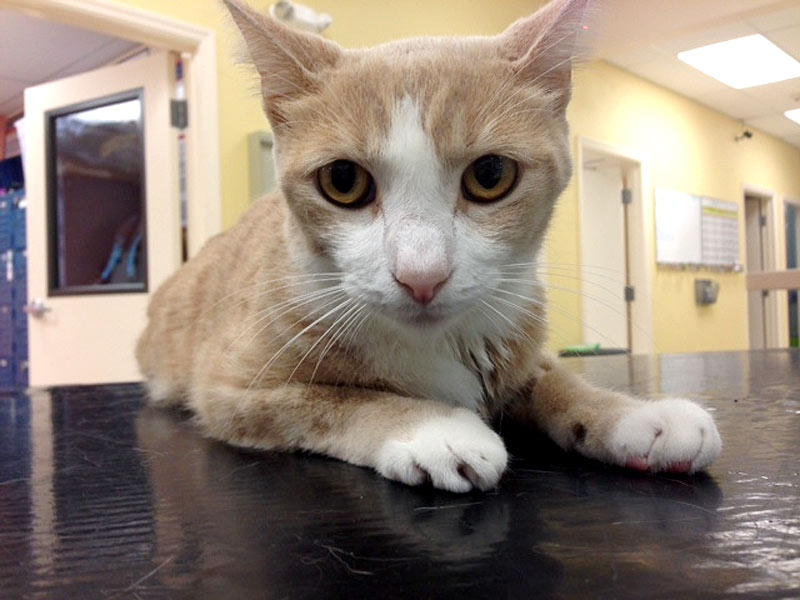 This cat health story is awesome! People magazine says,
"This orange tabby from the Florida Keys recently received a life-saving blood transfusion from a canine, KeysNet.com reports. The rare procedure is known as a xenotransfusion."
To read more about the life saving procedure check out the article.
Here's a coupon that will save you some money.
Purina Dog Chow is offering a $2.00 off coupon for their new "Light & Healthy" food. You just need the coupon printer app (great for other coupons as well) and a printer to grab this coupon. (*While supplies last).
As always, thank you for visiting our site. Take a look around, maybe volunteer, donate, or check out the spay/neuter clinic.
Until next time!